Ex-councillor Peter Chong breaks silence on his disappearance
14th Nov 2017
---
Speaking publicly about his ordeal for the first time, Chong said his two captors claimed to be from a group of Muslims attempting to stop him from proselytising to Muslims.
"They were trying to use me to intimidate others from attending candlelight vigils. On the second day, they happily told me that my son had lodged a missing person report," he told the Suhakam inquiry.
Chong was speaking as the ninth witness at the Suhakam inquiry on the disappearance of four activists; pastor Raymond Koh, activist Amri Chemat, pastor Joshua Hilmy and his wife Ruth Hilmy.
image: https://i.malaysiakini.com/1140/56112c05c8cb256cd331d252148d4afe.jpeg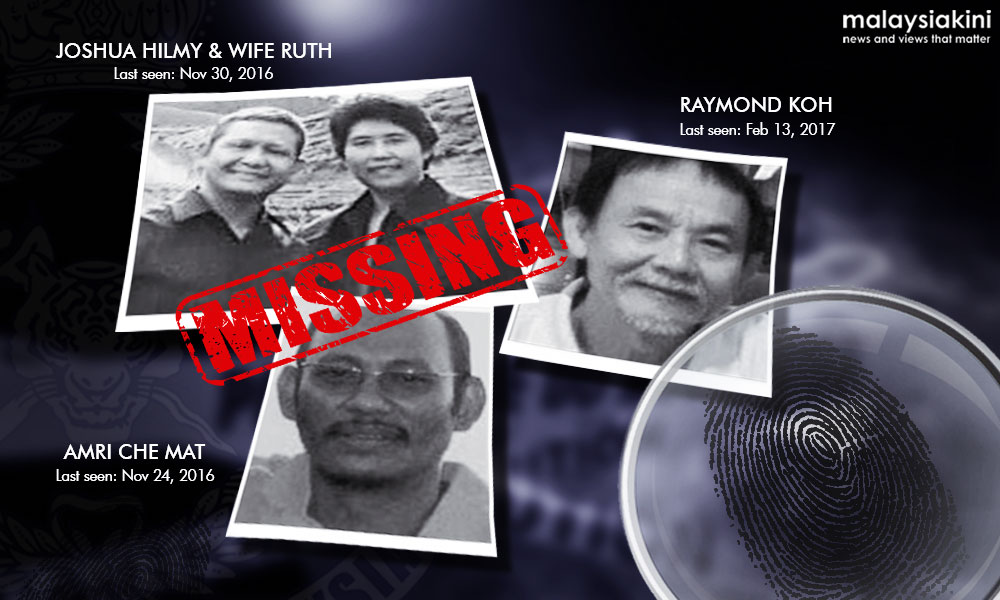 Chong, who was held against his will from April 7 to April 15, added that his captors believed that he was one of the organisers of the candlelight vigils for the abducted pastor.
He explained that on the afternoon of April 6, he received WhatsApp messages from a stranger who introduced himself as Amir.
Chong said Amir asked if he was interested in Koh's disappearance, and claimed to have information on the matter and asked to meet him in Hat Yai, Thailand.
After exchanging messages for a few hours, Chong said he bought a bus ticket and departed for the Thai border town at 10pm that night to meet Amir. He had intended this to be a day trip and did not inform his friends and family.
He said he also did not inform the police because he feared that they would dissuade him from going.
Upon arrival in Hat Yai, Chong said he was brought to a room where Amir and another person whose name was either Syed or Shah were waiting.
He said he was led into the room after he consented to have a hood placed over his head. Upon entry, he was allowed to remove the hood and found that the two men were wearing surgical masks. He would not see the two men's face throughout the entire ordeal.
Chong said he felt cheated as he quickly learned that the duo had no information to offer and was not involved in Koh's abduction.
Instead, he said they claimed that Koh had been proselytising to Muslims, but felt that he should have been brought to court instead of being abducted.
After a few hours of conversation, Chong said the duo told him that they had to hold him "a little longer". In addition, his phone was confiscated and has yet to be returned.
Seven days of captivity
Throughout his seven days of captivity, Chong said he had been well-treated and fed. However, he said he believes that his food may have been adulterated with sleeping pills at some point after he was informed of his son's missing person report.
This made him feel drowsy, he said, and he had fewer conversations with his captors thereafter.
image: https://i.malaysiakini.com/1091/84365ff6199c1e76a90fcef1be00a4e9.jpg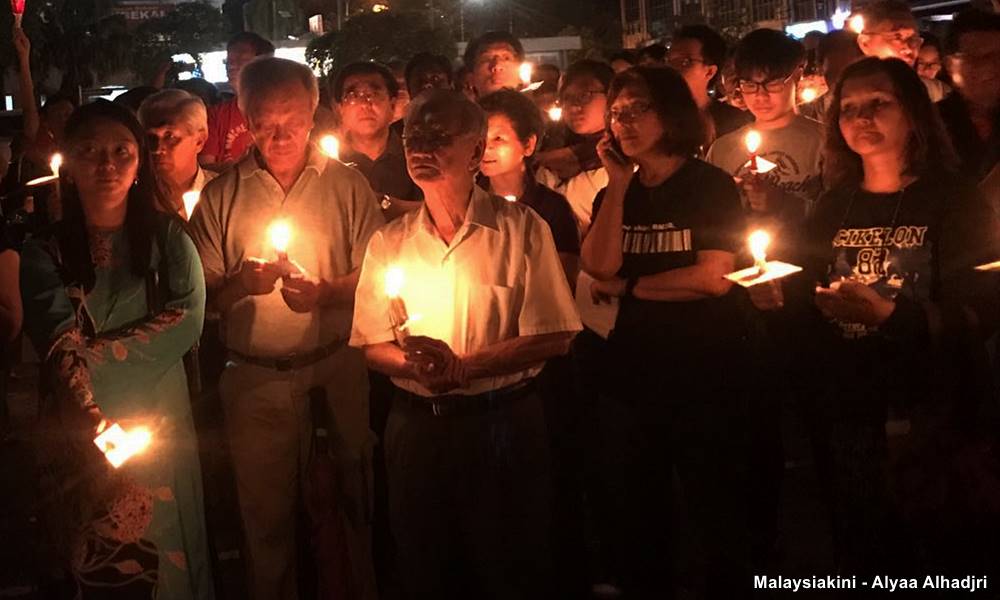 In their conversations, however, Chong said the duo appeared to be well aware of his presence at various candlelight vigils for Koh, his involvement as an advisor for a Muslim beauty pageant, and his role in organising buka puasa events at Kampung Sungai Kayu Ara.
Finally, on April 15, Chong said he was told to board a pickup truck. Initially, he said he thought he was being brought to the Malaysian border but was dismayed when the journey dragged on for over ten hours.
He said he was eventually dropped off next to a construction site near a beach, which he later learnt was in Pattaya.
He eventually found a tourist police station, through which he sought help to make contact with his family and arrange his return to Malaysia.
The Suhakam inquiry is seeking to establish whether the disappearances of the four individuals are tantamount to enforced disappearances as defined under International Convention for Protection of all Persons from Enforced Disappearances (ICPPED).
The hearings are chaired by Suhakam commissioner Mah Weng Kwai. Other members of the penal are commissioners Aishah Bidin and Nik Salida Suhaila Nik Saleh.
Link to the article found at: https://www.malaysiakini.com/news/401929#juBk5dH8SzRTmiAc.99