Cops unclear how pastor's abductors got away because of 'faulty' CCTVs
13th Nov 2017
---
Investigating officer Supari Mohammad, who took to the witness stand, said police only had CCTV recordings from two houses along Jalan SS4B/10 where Koh was abducted, as well as one from a billboard in Taman Mayang, Petaling Jaya.
Supari said there were at least five cameras at the Jalan Bahagia and Jalan Majlis junction, with some belonging to the Petaling Jaya City Council (MBPJ), and others to traffic police.
Asked why police did not obtain the recordings, Supari said he had written to MBPJ, but was told that the cameras were not working, while the traffic police cameras only recorded traffic offences.
However, he said he was unsure when the cameras became faulty, but claimed that he was told by MBPJ that the cameras were not working on Feb 13, the day of the abduction.
Asked about CCTVs along the Damansara-Puchong Expressway (LDP), Supari said police only have a recording prior to the abduction.
"We saw three SUVs and two sedans, a Vios and a Honda. The recording was around 10.15 to 10.20am."
image: https://i.malaysiakini.com/1181/957db19d1cb8a51ef25ac495cdf790ae.jpeg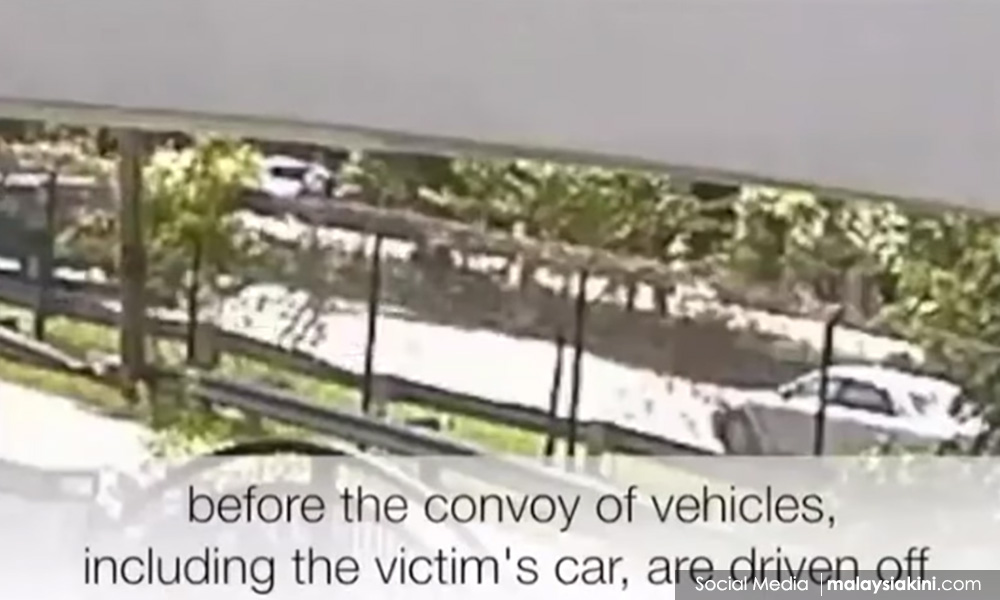 When asked by one of the lawyers representing Koh's family whether he could produce the CCTV recording, Supari said he would not be able to do so because it was part of his investigation.
As for other CCTVs along the LDP, Supari claimed that they were all faulty.
Supari said he had written to the Malaysian Highway Authority (LLM) and was told that the CCTVs were not working, when asked to prove that the CCTVs were indeed faulty.
"I have written a letter to the LLM in the course of my investigations. If I mention it in the hearing, it will affect my investigations," he insisted.
To this, the lawyer accused the police of suppressing evidence by insisting that the cameras were not working on the day of the incident.
"How can we confirm anything if they are saying all the CCTVs are spoilt? How do we know police have checked all the CCTVs if there is no evidence to show us that they have checked the CCTVs?"
Supari later stated that the police have written letters to MBPJ on several occasions in relation to faulty cameras.
"But they say that maintenance costs are too expensive so they cannot do much," he claimed.
The Suhakam inquiry probing Koh's alleged abduction and disappearance of three others had previously heard the testimony of his son Jonathan, who complained that police had focused more on Koh's alleged proselytisation activities rather than identifying his whereabouts.
Link to article found here: https://www.malaysiakini.com/news/401773#VWqJy3w30ytj4bsV.99